J. J. Udog is a 100% Export Unit engaged in the process of exporting high quality engineering goods and is owned by Mr. Dinesh Chander Bahl, a Mechanical Engineer cum MBA and has over 30 years of experience in the field of Engineering.
J. J. Udog has been established in the year 1992 as a Manufacturing Unit for Automobile Spares for the Domestic Market. In the year 1998 it has been diversified into the manufacturing of Bale Spears, Tractor Linkage parts, high tensile Fasteners and Forgings, thereby converting into a Multi Product Organisation.
J. J. Udog is equipped with the best infrastructure and latest technology to meet the Customer needs. Stringent quality control, courteous and prompt delivery has been paid off, as today it has the list of loyal Clients lined up in the International Market.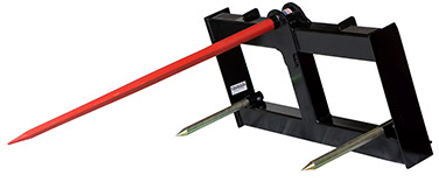 J. J. Udog has in-house facilities like Forging Hammers, Automatic Heat Treatment Furnace, CNC Turning Machines, CNC VMC Machines, Shot Blasting, Powder Coating Booth for producing high quality Bale Spears.
A complete laboratory with the State-of-the-art equipments are available for complete Chemical and Mechanical tests. Latest machinery operated by skilled Technicians under the guidance of trained Engineers produce high quality products following the standards as per ISO : 9000 guidelines.